"

She said, 'The Dj needs to be aggressive...', wait till they get a load of me..."
— Kev Dot Kruz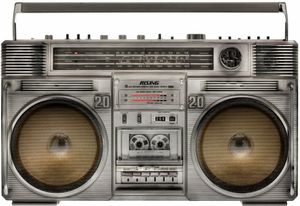 After having stepped away from Djaying and House Music to be the front man for Punk/Rap icons Duese Gangsta with Cx Kidtronik, Kev Dot Kruz burst back onto the dance music scene with a solid body of work in a short period of time. 
With tracks on Todd Terry's InHouse label, hot collaborations with Toto Chiavetta, Darryl D'bonneau, Cassio Ware, David Walker, Dawn Souluvn Williams and many more...Kev Dot Kruz has proven himself a strong songwriter, producer, and spoken word artist. 
His tracks have garnered support from Djays such as Dixon, Louie Vega, Boddhi Satva and David Morales just to name a few. 
As a Djay, his energetic, party rocking style of Djaying has earned him gigs in Nyc, Ibiza, London, Croatia, Stockholm, Amsterdam, Geneva, Finland, Jamaica and many other places around the USA. His style of music is a Deep House/Techno blend of hard beats, afro percussions and soulful touches that effortlessly cross genres and move the crowd. Equally comfortable in intimate venues, big rooms and festival settings, Kev Dot Kruz has proven to be capable of connecting with audiences around the world. 
He is also the founder of the underground Nyc artist collective known as Love + Light that throw some of the most highly anticipated loft parties in the Nyc scene... often collaborating with Peven Everett to put on some of the most memorable All-Star jams in the area. 
Kev Dot Kruz is a member of the Iklwa Brothers production squad based out of South Africa. The only American member thus far, he has been instrumental in promoting artists such as Enoo Napa, XtetiQsoul, SixNautic, Infected Soul, Omak and other Afro House icons of the new generation. 
His latest tracks are being released on two of his own imprints, Afro Riddims Records + Root System Records...Fans can catch him weekly on Nyc FM Radio Station WHCR 90.3 Fm every Tuesday morning from 2am-4am EST w/ The Dance4Life House Show
0:00/6:39

0:00/5:53

0:00/6:14

0:00/5:12

0:00/8:05